LOGOS Staff Training
August 27th at 5:30 p.m.

Did you know there are over 100 people on the LOGOS Staff list? It is time to reconnect and receive more training. Did you know that every job is about relationships? Come learn more about all the good things being planned for the coming year and the good things you will contribute to in the coming year. If you are a part of LOGOS in any way - dishwasher, teacher helper, or table set up - you will need to be at this meeting on August 27th at 5:30 p.m.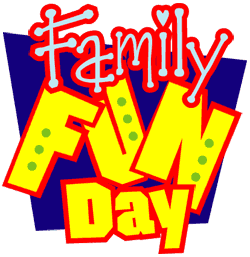 LOGOS Family Reunion Kickoff
September 3 at 5:45 p.m.

Parent Meeting and the first night are all rolled into one event! You are invited to a night of food, fun, fellowship, celebration and registrations. In this abbreviated schedule parents and kids will get to eat and catch up with friends, meet their teacher, and pick their worship skills. While the parents register their children, the kids will get to play water games, bounce in the bouncy house, shoot hoops and more. How many from your family are coming? Please tell your LOGOS teacher when they call or call 342-8181 and leave a message.